drill a water well in africa
2023-08-24
Uncovering Africa's Natural Water Resources: A Detailed Guide to Drilling a Water Well
Africa is a stunningly beautiful place, brimming with untapped treasure in the form of natural resources. Regrettably, far too many people in Africa find themselves unable to access clean and safe water – a mere quarter of its population to be exact. By drilling a water well, it is possible to open the doors of possibility for entire African communities, allowing them to enjoy the numerous benefits of this most essential of resources.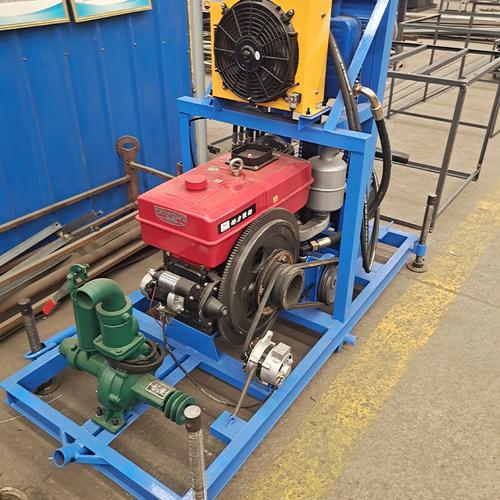 This article addresses the significance of drilling a water well in Africa, as well as the technology applied during the process and the achievable benefits that come with completion. We'll explore all aspects of water well drilling in this continent.
The Necessity of Digging a Water Well in Africa
The life-giving power of clean water is something that should never be taken for granted. Unfortunately, though, that's the case for much of the African population who don't have access to this critical resource. Multiple causes contribute to this, including poverty, environmental disruption, and inadequate infrastructure. The dire consequences of a lack of clean water are made all too evident in the illnesses, dehydration, and—in the worst of situations—death it brings along with it.
Africa faces a difficult economic situation due to limited access to clean drinking water, thwarting numerous potential opportunities for growth. This creates a barrier to progress, subjecting communities to less than ideal standards of living.
A water well in Africa can be instrumental in solving issues with access to clean water. When well maintained, it can provide a dependable source of safe and pure water to improve people's quality of living and give them the chance to take on economic manuevers.
Subterranean Spelunking: Diving Deep to Access Water in African Wells
Thorough research and careful preparation are essential when planning to drill a water well. It starts with discovering the optimal spot. That requires examining the geology and landscape of the region to determine the most advantageous place to begin. When that location is settled on, the subsequent step is to ready the site for drilling – this consists of tidying up the area, constructing the equipment needed, and taking a comprehensive look around.
Following the geophysical examination of the area, the selection of an appropriate drill becomes necessary for the successful completion of the task. Different drill types exist to accommodate the land's composition, and with the right one chosen, drilling activity can commence. This process entails digging a cylindrical depression to form a well — via the use of the selected drill — before shielding it with casing and filling it with water.
Enjoying the Rewards of Digging a Well in Africa
An African water well is an invaluable addition, as it unlocks a stream of pure, life-sustaining liquid. With access to such a resource, the potential for improved health is tremendous as it reduces the likelihood of water-borne ailments. Clean water is absolutely essential and drilling a properly engineered well can be the difference between life and death.
In Africa, having access to a well of clean water can serve as a catalyst for economic growth. With this newfound means of hydration, people can launch businesses as well as pursue agricultural ventures. These opportunities to thrive have the potential to decrease poverty and foster a brighter future for Africans far and wide.
As opposed to traditional water collection methods such as from rivers and lakes, the drilling of a water well is an impressively sustainable approach to gathering clean water that plays a significant role in protecting the environment. By utilizing wells for water, the overuse of natural sources is diminished and the environment is not negatively impacted.
In areas of the world like Africa, drilling a water well can be a veritable game-changer with far-reaching benefits. Having access to this life-sustaining liquid is essential for improving overall wellbeing, kick-starting economic growth, and safeguarding the environment. Considering the right resources and information, it is viable to create a ripple effect of good that could benefit isolated villages all across the continent.
Unlocking Africa's Underground Water Supply: An Introductory Guide
To sustain a healthy existence, clean and secure drinking water is necessary, but for many communities in Africa, this resource is notoriously scarce. As the continent grapples with the impact of climate change, a growing population, and a lack of infrastructure, access to water resources has become a serious issue. Fortunately, there exist numerous organizations devoted to diminishing this hurdle by drilling water wells throughout Africa in order to provide its residents with the vital drinking water they need.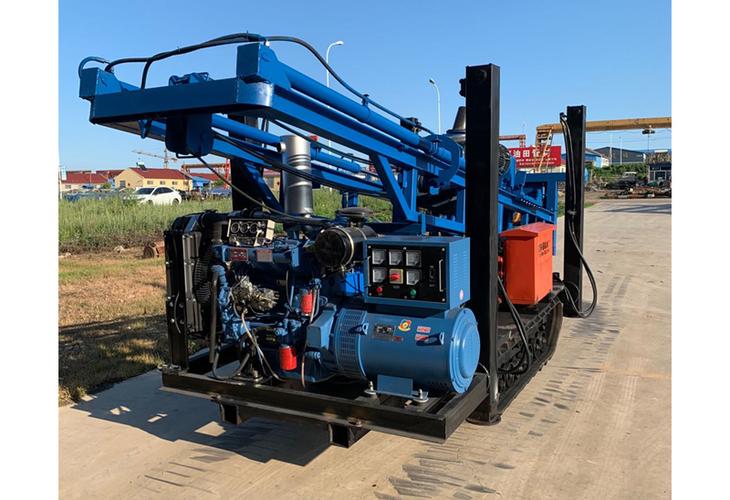 Once an appropriate area has been identified for water well drilling in Africa, a geological survey must be conducted to evaluate the geology and potential of groundwater in the area. This assessment will indicate exactly how in-depth the well must be drilled so as to access a suitable water source. Following this process, the drilling of the well can be initiated.
A series of steps must be taken when drilling a water well. It begins with the use of a rotary drill to carve a hole into the terrain. To prevent encumbrances from the rocks and dirt in the surrounding area, a pasteurized casing is inserted afterwards. Mud pumped from a mud pump is continually circulated during this process to keep the opening unobstructed and free of any unwanted impediments. When the well reaches the calculated depth, a filter is set up to separate the sand and detritus from he permeating water.
Upon drilling completion, the process of assembly and connection of the pump, pipes, and valves to the well commences. Types and sizes of pumps vary, thus dictate the source of energy required to power them – electricity or diesel fuel. With these arrangements in place, a sound infrastructure is ensured for secure and effective distribution of water.
With the pump installed, the next step is ensuring the well water is usable for drinking. This requires a disinfection procedure that incorporates chlorine or other treatments to destroy any microorganisms or pollutants. Then, once it's sanitized, it can be used without worry.
Delving into the depths of the African earth to bring forth its precious waters is a crucial and complex mission. By doing so, organizations can offer access to a vital source of refreshment and give thousands of lives the essential lifeblood of potable liquids. Though it calls for a lot of planning and preparation, the resultant effects of drilling water wells are far-reaching and impactful.
Experienced entities can assist in seeing to it that water well drilling in Africa is a task that unfurls like clockwork. Many organizations have the knowledge and track record necessary to successfully install a water well in the continent, and this expertise could be of invaluable help when executing the project properly and efficiently.
In order to successfully enhance the quality of life for many in Africa, we must attempt to provide them with access to clean and safe drinking water- our ultimate goal when drilling a water well. This resource is paramount in helping to ensure that human existence can continue in a healthy manner.
Related Products

Warning: Use of undefined constant rand - assumed 'rand' (this will throw an Error in a future version of PHP) in /www/wwwroot/www.sunritawdr.com/wp-content/themes/msk5/single.php on line 65

Related news

Warning: Use of undefined constant rand - assumed 'rand' (this will throw an Error in a future version of PHP) in /www/wwwroot/www.sunritawdr.com/wp-content/themes/msk5/single.php on line 123