well water drilling service startup sample business plan
2023-08-09
Establishing a well drilling business is a substantial undertaking with the potential to turn a healthy profit. To succeed in this line of work, one needs an understanding of the domain, a commitment to it, and a well-crafted business plan. This post looks into the details necessary for creating a blueprint for launching a new venture in well drilling.
Before beginning your venture in the well water drilling industry, it is essential to determine the customer base. Depending on the locale of your operations, you could have potential clients in the residential, commercial, or agricultural categories. Additionally, ascertain the services to be offered – such as drilling for potable water, irrigation, or geothermal energy applications – to determine your target market accordingly. Having a focused outlook helps ensure that all needs are met with appropriate solutions.
To get started, it's essential to make an informed decision about the kind of gear you'll require. This ultimately comes down to the services you've got in mind. For instance, if you're endeavouring to extract potable water, it's likely you'll need pumps, tanks, and complementary components. Conversely, for geothermal energy production you'll need to invest in a geothermal power plant as well as a heat exchanger. Don't forget that you must also obtain the right drill bits and casing for the drilling process.
Utilizing the research you've conducted on your target market, and with the pertinent equipment in mind, the place to begin your entrepreneurial venture is with a business plan. This document must include an executive summary, an outline of services you'll provide, a breakdown of your sales and marketing tactics, financial projections, and tips on managing any foreseeable risks. This executive summary should provide a comprehensive overview of the business – from what it does to how it's going to make money – plus insights into why the services it's offering are necessary.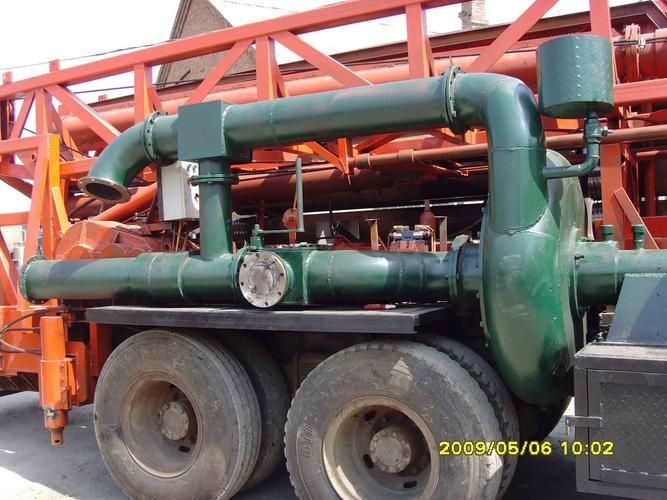 In order to bring in new customers for your services, a comprehensive description must be provided. Prospective clients will need clarity on what is included in the services, the process of drilling, as well as estimated costs. An effective marketing plan is also essential in reaching your target audience. To achieve optimal success, outline how you intend to promote the services and ensure that the strategies reach the right people.
Before launching into operations, it is wise to map out the upfront costs and potential revenue for your business. Estimating your planned annual expenditures as well as expected yields for each year of your venture can shed light on how profitable it may become. It is also beneficial to forecast profits over the initial three-year span. Risk management plans are also essential; they should go beyond recognizing the inherent dangers, outlining tactics to reduce the impact of unforeseen adversities.
Once the business plan is completed, obtaining funding becomes the next step. Those in need of business loans could contact banks or other reliable, lending sources. Alternatively, they may also identify prospective investors who may be willing to invest in the business.
Making money by creating a water drilling company calls for a detailed business plan that pinpoints your demographic, the services you wish to provide, and of course, what finances need to be factored in. With a plan in place, you'll stay on track to success and make sure that your venture yields the desired results.
Establishing a well water drilling service offers a great business opportunity for the entrepreneur looking to establish themselves in their community and provide a necessary service. To ensure sound operations from the beginning, it is vital that one develops a business plan with robust market research. This article contains all the necessary information in the form of a business plan for establishing your own well water drilling service. It outlines the business description, services offered, market analysis, competitive environment, financial insight, and implementation protocols.
Delving into Our Endeavors
Are you in search of a trustworthy source of water but don't know where to turn? Look no further: a recently established well water drilling service provides the perfect solution! Through the use of specialist tools, this organisation can locate and draw from existing underground water supplies, giving customers the ability to access plentiful water from the comfort of their own homes and businesses cheaply and securely.
Customers can reap the benefits of a plethora of services offered by a well water drilling service, such as:
Harvesting Natural Water Supplies: Drilling, Pumps, Wells, and Caring for the Environment
Are you in need of plunging deep underground to satisfy your thirst? Finding a sustainable source of water for your home is no longer a lengthy and expensive process. You can now drill for that natural resource you desire plus the tools to access it. Of course, as with all endeavors, regular maintenance of these systems – from pumps to wells – must be taken care of in addition to testing for contaminants. Also, heed the advice on water conservation to effectively utilize what you obtain. Get outfitted with State Water Solutions – leave the hard work to us!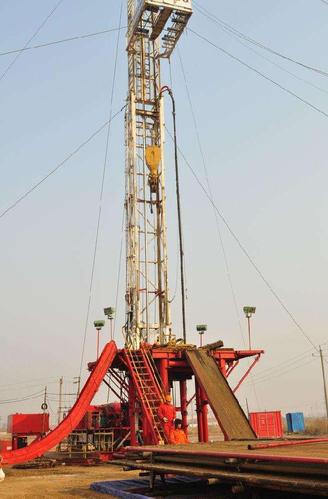 In today's day and age, well water drilling services are showing significant signs of development. More and more customers are taking advantage of the services due to the surging water expenses and the requirement for dependable water resources. Besides, a greater call is being heard for installation, remediation, and upkeep of these services.
As a new player entering into the well water drilling service, it is smart to survey the landscape. Not only must one consider local rivals but also what's happening on the national stage. Once the competition is comprehended, devising ways to separate your services from theirs and evaluating their prices and offerings is the next logical step. This will help the startup carve a powerful and valuable niche in this sector.
Guiding the startup to success requires anticipating expenses, sales, and the competitive situation. Estimating the startup costs, operational costs, and anticipated revenue should help analyze the potential profitability of the business. Moreover, understanding how competitive forces might affect its future is also essential.
In order to realize success, a comprehensive implementation plan should be set in motion. From a timeline dictating the launch of the business to a strategy for training and hiring staff members, the plan should cover all bases – which includes formulating a way to market and promote as well as establish effective customer service.
Establishing a well water drilling service offers an excellent business venture prospect. It is essential to create a business plan and conduct a thorough market analysis prior to launching the enterprise. This article provided an example of the perfect template for a well water drilling service business plan, which compiles a description of the company, a record of services provided, a market scrutiny, an overview of the competitive landscape, financial estimates and an implementation overview. With a meticulously planned business strategy, success for any well water drilling service startup can be achieved effortlessly!
Related Products

Warning: Use of undefined constant rand - assumed 'rand' (this will throw an Error in a future version of PHP) in /www/wwwroot/www.sunritawdr.com/wp-content/themes/msk5/single.php on line 65

Related news

Warning: Use of undefined constant rand - assumed 'rand' (this will throw an Error in a future version of PHP) in /www/wwwroot/www.sunritawdr.com/wp-content/themes/msk5/single.php on line 123