portable water well drilling rig akl-150a
2023-07-19
Compact and rugged, the AKL-150A portable drill is an excellent choice for water well operations. Thanks to its portable design, this powerful drilling equipment can swiftly be transported to more distant sites if need be. Boasting a zippy motor, sturdy build, and a high-pressure pump, the AKL-150A can access depths of up to 150 meters yet provides versatility in shallow well drilling projects. Dependable and efficient, this modern machinery not only meets but exceeds modern drilling demands.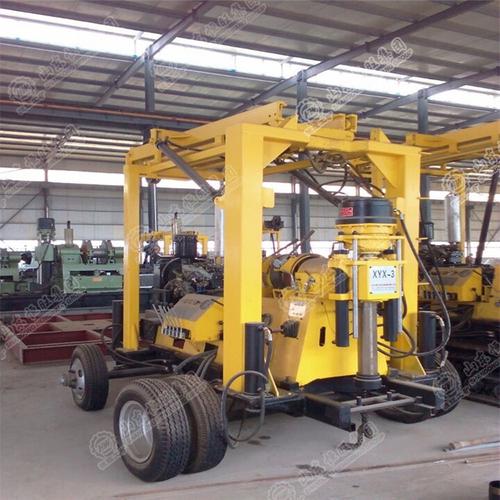 Constructed from heavy-duty stainless steel and boasting a powerful 10-horsepower electric motor, the AKL-150A portable water well drilling rig is purpose-built with exceptional performance and dependability in mind. It produces up to 1,500 RPM and can reach depths of 150 meters using its high-pressure pump that creates a formidable 8,000 PSI of pressure to complete drilling projects with unparallelled accuracy. Outside of its drilling capabilities, this dependable rig also stands the test of time, built to seamlessly endure the tough conditions of the environment it operates in.
The AKL-150A is well equipped to handle expansive water well drilling operations. The machine is fitted with a high-torque power head that is capable of seamlessly drilling through hard and tough materials. An adjustable speed system enables accurate precision during drilling jobs. The rig even comes outfitted with a highly responsive hydraulic system that offers meticulous control with each operation. The AKL-150A also offers multiple attachments which makes it highly customizable and swift when accommodating different drilling tasks.
Featuring an array of user-friendly and safety characteristics, the AKL-150A is created with the user in mind. To ensure a safe operating environment, it is outfitted with a pressure relief valve that guards against excessive pressurization. Moreover, it has an automated beginning system that activates when power is supplied. If an urgent situation should arise, the rig's emergency shutdown capability is in place to ensure fast and secure deactivation.
Offering efficient and dependable performance, the AKL-150A drilling rig is a top pick when it comes to water well drilling operations. This powerful and reliable drilling unit can drill up to 150 meters deep, with an array of user-friendly features that make it simpler to operate. Its portability also makes getting it to remote areas a breeze. Constructed from robust stainless steel, the AKL-150A is well-equipped for any challenging environment it may encounter. With these assets, the AKL-150A is an outstanding choice for water well drilling jobs.
The demand for dependable and easy-to-operate water well drilling rigs has shot up with the ever-increasing scope of the world's population, and the AKL-150A is one of the most sought after options for those on the quest to achieve clean and safe drinking water. This advanced model has taken over the market in recent years.
Boasting superior performance and portability, the AKL-150A is the ideal solution for a reliable source of water in any application, effortlessly providing water from deep, shallow and small drilled wells. This multifunctional machine gives you a comprehensive solution for exploring ground water reserves, tracking water tables, and withdrawing groundwater.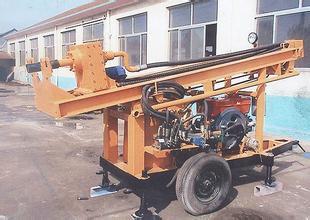 The AKL-150A is created to be uncomplicated to use and maintain, boasting a vast range of features that make it perfect for tackling tight spaces. Boasting a low center of gravity and lightweight build, the drill is further equipped with an adjustable drill mast to ensure exact drilling, offering easy access to otherwise impenetrable places such as rocky surfaces or hard-to-reach spots.
Offering an impressive 20 horsepower of power, the AKL-150A is a reliable machine that runs on a diesel engine for maximum efficiency. Designed with reduced emissions and noise in mind, it's perfectly suited to operate in remote locations. This machine's start and stop system is both manual and automatic, for superior ease in use.
The AKL 150A provides noteworthy safety measures, like its safety cage, adjustable speed control, and emergency shut-off system that together minimize any possible danger. Operating the machine is made worry-free with these features in place.
The AKL-150A is an excellent option for anyone who needs to access tight spaces for drilling. This portable water well drilling rig is reliable and efficient, able to be easily utilized and maintained. Featuring a reliable engine and valuable safety features, this device provides an efficient and dependable way to achieve desired results. It is the ideal selection for anyone searching for a trusty and proficient drilling rig.
Related Products

Warning: Use of undefined constant rand - assumed 'rand' (this will throw an Error in a future version of PHP) in /www/wwwroot/www.sunritawdr.com/wp-content/themes/msk5/single.php on line 65

Related news

Warning: Use of undefined constant rand - assumed 'rand' (this will throw an Error in a future version of PHP) in /www/wwwroot/www.sunritawdr.com/wp-content/themes/msk5/single.php on line 123